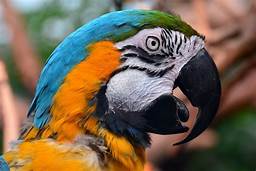 Use of this site and its services is contingent upon the user (you) accepting and agreeing to this Privacy Policy. By continuing to use this site, the user is hereby agreeing to all terms laid out herein. If said user does not agree to the following Privacy Policy, he or she must terminate all usage of the website immediately.
Who we are
Our website address is: https://onourwayto100.com, henceforth referred to in this Privacy Policy as "we" or "site".
What personal data we collect and why we collect it
Comments
When users leave comments on the site, we collect the data shown in the comments form, and also the visitor's IP address and browser user agent string to help spam detection.
An anonymized string created from your email address (also called a hash) may be provided to the Gravatar service to see if you are using it. The Gravatar service privacy policy is available here: https://automattic.com/privacy/. After approval of your comment, your profile picture is visible to the public in the context of your comment.
Media
If you upload images to the website, you should avoid uploading images with embedded location data (EXIF GPS) included. Users of the website can download and extract any location data from images on the website.
Contact forms
The user hereby assumes all responsibility for the information he or she chooses to disseminate on the contact forms found on this site. Their usage is at the sole discretion of said user and we assume no responsibility for the information shared.
Cookies
If you leave a comment on our site you may opt-in to saving your name, email address and website in cookies. These are for your convenience so that you do not have to fill in your details again when you leave another comment. These cookies will last for one year.
If you visit our login page, we will set a temporary cookie to determine if your browser accepts cookies. This cookie contains no personal data and is discarded when you close your browser.
When you log in, we will also set up several cookies to save your login information and your screen display choices. Login cookies last for two days, and screen options cookies last for a year. If you select "Remember Me", your login will persist for two weeks. If you log out of your account, the login cookies will be removed.
If you edit or publish an article, an additional cookie will be saved in your browser. This cookie includes no personal data and simply indicates the post ID of the article you just edited. It expires after 1 day.
Any user may delete these cookies at any time. It is understood that they will be replaced the next time he or she enters the site.
Embedded content from other websites
Articles on this site may include embedded content (e.g. videos, images, articles, etc.). Embedded content from other websites behaves in the exact same way as if the visitor has visited the other website.
These websites may collect data about you, use cookies, embed additional third-party tracking, and monitor your interaction with that embedded content, including tracking your interaction with the embedded content if you have an account and are logged in to that website.
Analytics
Who we share your data with
We may share your information with third parties that perform services for us or on our behalf, including payment processing, data analysis, email delivery, hosting services, customer service, and marketing assistance.
How long we retain your data
If you leave a comment, the comment and its metadata are retained indefinitely. This is so we can recognize and approve any follow-up comments automatically instead of holding them in a moderation queue.
For users that register on our website (if any), we also store the personal information they provide in their user profile. All users can see, edit, or delete their personal information at any time (except they cannot change their username). Website administrators can also see and edit that information.
What rights you have over your data
If you have an account on this site, or have left comments, you can request to receive an exported file of the personal data we hold about you, including any data you have provided to us. You can also request that we erase any personal data we hold about you. This does not include any data we are obliged to keep for administrative, legal, or security purposes.
Where we send your data
Visitor comments may be checked through an automated spam detection service.
Having accurate information about you permits us to provide you with a smooth, efficient, and customized experience. Specifically, we may use information collected about you via the Site [or our mobile application] to:
• Administer sweepstakes, promotions, and contests. 
• Assist law enforcement and respond to subpoena.
• Compile anonymous statistical data and analysis for use internally or with third parties. 
• Create and manage your account.
• Deliver targeted advertising, coupons, newsletters, and other information regarding promotions and the Site [and our mobile application] to you. 
• Email you regarding your account or order.
• Enable user-to-user communications.
• Fulfill and manage purchases, orders, payments, and other transactions related to the Site [and our mobile application].
• Generate a personal profile about you to make future visits to the Site [and our mobile application] more personalized.
• Increase the efficiency and operation of the Site [and our mobile application].
• Monitor and analyze usage and trends to improve your experience with the Site [and our mobile application].
• Notify you of updates to the Site [and our mobile application]s.
• Offer new products, services, [mobile applications,] and/or recommendations to you.
• Perform other business activities as needed.
• Prevent fraudulent transactions, monitor against theft, and protect against criminal activity.
• Process payments and refunds.
• Request feedback and contact you about your use of the Site [and our mobile application] . 
• Resolve disputes and troubleshoot problems.
• Respond to product and customer service requests.
• Send you a newsletter.
• Solicit support for the Site  [and our mobile application].
• [Other]
Your contact information
Personally identifiable information, such as your name, shipping address, email address, and telephone number, and demographic information, such as your age, gender, hometown, and interests, that you voluntarily give to us [when you register with the Site [or our mobile application,] or] when you choose to participate in various activities related to the site, such as online chat and message boards. You are under no obligation to provide us with personal information of any kind, however your refusal to do so may prevent you from using certain features of the site.
Additional information
Information our servers automatically collect when you access the site, such as your IP address, your browser type, your operating system, your access times, and the pages you have viewed directly before and after accessing the site.
How we protect your data
We use administrative, technical, and physical security measures to help protect your personal information. While we have taken reasonable steps to secure the personal information you provide to us, please be aware that despite our efforts, no security measures are perfect or impenetrable, and no method of data transmission can be guaranteed against any interception or other type of misuse. Any information disclosed online is vulnerable to interception and misuse by unauthorized parties. Therefore, we cannot guarantee complete security if you provide personal information.
Policy for Children
We do not knowingly solicit information from or market to children under the age of 13. If you become aware of any data we have collected from children under age 13, please contact us.
What third parties we receive data from
We may also partner with selected third-party vendors[, such as [Adobe Analytics,] [Clicktale,] [Clicky,] [Cloudfare,] [Crazy Egg,] [Flurry Analytics,] [Google Analytics,] [Heap Analytics,] [Inspectlet,] [Kissmetrics,] [Mixpanel,] [Piwik,] and others], to allow tracking technologies and remarketing services on the Site [and our mobile application] through the use of first party cookies and third-party cookies, to, among other things, analyze and track users' use of the Site [and our mobile application] , determine the popularity of certain content and better understand online activity. By accessing the Site[,our mobile application,], you consent to the collection and use of your information by these third-party vendors. You are encouraged to review their privacy policy and contact them directly for responses to your questions. We do not transfer personal information to these third-party vendors. However, if you do not want any information to be collected and used by tracking technologies, you can visit the third-party vendor or the Network Advertising Initiative Opt-Out Tool or Digital Advertising Alliance Opt-Out Tool.
You should be aware that getting a new computer, installing a new browser, upgrading an existing browser, or erasing or otherwise altering your browser's cookies files may also clear certain opt-out cookies, plug-ins, or settings.
We may contain links to third-party websites and applications of interest, including advertisements and external services, that are not affiliated with us. Once you have used these links to leave the site, any information you provide to these third parties is not covered by this Privacy Policy, and we cannot guarantee the safety and privacy of your information. Before visiting and providing any information to any third-party websites, you should inform yourself of the privacy policies and practices (if any) of the third party responsible for that website, and should take those steps necessary to, in your discretion, protect the privacy of your information. We are not responsible for the content or privacy and security practices and policies of any third parties, including other sites, services or applications that may be linked to or from the site.
What automated decision making and/or profiling we do with user data
We may use third-party software to serve ads on the site, implement email marketing campaigns, and manage other interactive marketing initiatives. This third-party software may use cookies or similar tracking technology to help manage and optimize your online experience with us. For more information about opting-out of interest-based ads, visit the Network Advertising Initiative Opt-Out Tool or Digital Advertising Alliance Opt-Out Tool.
Industry regulatory disclosure requirements
If we believe the release of information about you is necessary to respond to legal process, to investigate or remedy potential violations of our policies, or to protect the rights, property, and safety of others, we may share your information as permitted or required by any applicable law, rule, or regulation. This includes exchanging information with other entities for fraud protection and credit risk reduction.