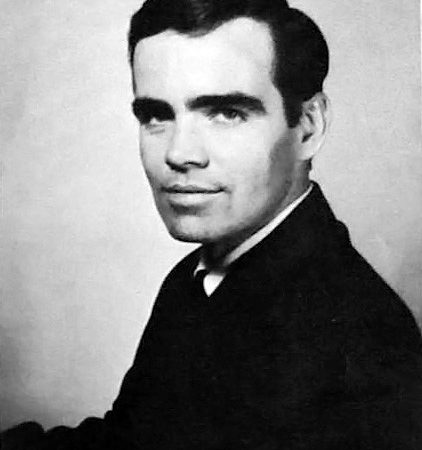 Cormac McCarthy recently passed away at the age of 89 and he spent his life authoring twelve novels, two plays, five screenplays, and three short stories. His works spanned the post-apocalyptic and western genres and he's considered to be one of the greatest American novelists the world has ever seen. It doesn't just end there, though. His Southern gothic works weren't just known for their literary excellence. He was an author who redefined the craft with his extremely sparse use of punctuation and attribution. While that may sound like the lazy Facebook ramblings you come across on a daily basis. McCarthy knew what he was doing. If you want to break the rules then you have to understand them and that's what his style has to offer the world.
He was born on July 20, 1933 in Rhode Island and passed away on June 13, 2023 in Santa Fe, a little over a month ahead of his 90th birthday. He was married three times, each one ending in divorce and he fathered two children. McCarthy attended the University of Tennessee but dropped out to join the Air Force. That brings us to 1965 when he published his first novel, The Orchard Keeper.
The Orchard Keeper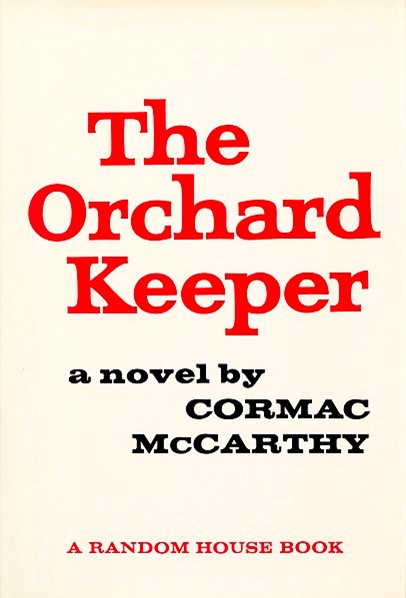 The Orchard Keeper is set during the inter-war period in and around the hamlet of Red Branch, a small, isolated mountain community in Tennessee. The story revolves around three characters: Uncle Arthur Ownby, an isolated woodsman, who lives beside a rotting apple orchard; John Wesley Rattner, a young mountain boy; and Marion Sylder, an outlaw and bootlegger. The central themes are highly Biblical in nature: innocence, the end of days, and the relationship between fathers and sons. Both Arthur and Marion take on mentor relationships with John Wesley, acting as surrogate fathers. After Marion killed John's father, Arthur tends to the corpse, which, unbeknownst to John, is concealed in Arthur's spray pit.
The critical reception of the book was mixed with one critic calling his use of literary devices exasperating, but his talent still shone through. That same critic also said that "Mr. McCarthy is expert in generating an emotional climate, in suggesting instead of in stating, in creating a long succession of brief, dramatic scenes described with flashing visual impact. He may neglect the motivation of some of his characters. He may leave some doubt as to what is going on now. But he does write with torrential power."
American Southwest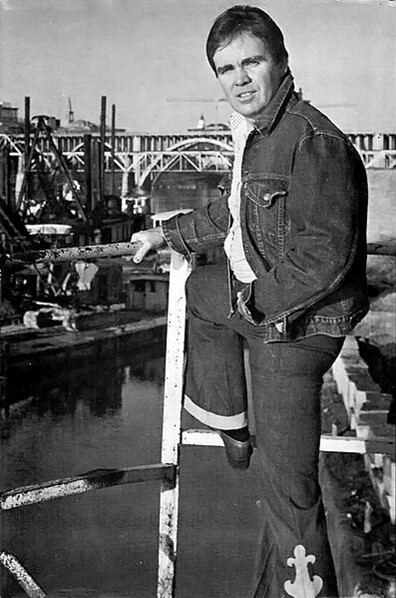 What's important about that first novel is the fact that it, and his following novels, earned Cormac the MacArthur Fellowship, generally known as the "Genius Grant." That's what let him travel to the American Southwest and that's when things started to take off for him. It was a full 20 years later when he published Blood Meridian and proved that he was more than deserving of the grant. It's currently considered to be his magnum opus and there are plenty of people who call it the great American novel.
All the Pretty Horses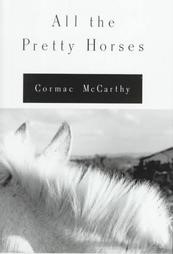 It wasn't until his next novel, All the Pretty Horses, that he found the popularity that he really deserved. The novel tells of John Grady Cole, a 16-year-old who grew up on his grandfather's ranch in San Angelo, Texas. The boy was raised for a significant part of his youth, perhaps 15 of his 16 years, by a family of Mexican origin who worked on the ranch; he is a native speaker of Spanish and English. The story begins in 1949, soon after the death of John Grady's grandfather when Grady learns the ranch is to be sold. Faced with the prospect of moving into town, Grady instead chooses to leave and persuades his best friend, Lacey Rawlins, to accompany him. Traveling by horseback, the pair travels southward into Mexico, where they hope to find work as cowboys.
He received both the National Book Award and the National Book Critics Circle Award for it. It was followed by The Crossing in 1994 and Cities of the Plain in 1998, completing the Border Trilogy. His 2005 novel No Country for Old Men received mixed reviews. His 2006 novel The Road won the 2007 Pulitzer Prize for Fiction and the James Tait Black Memorial Prize for Fiction.
Great Pessimist of American Literature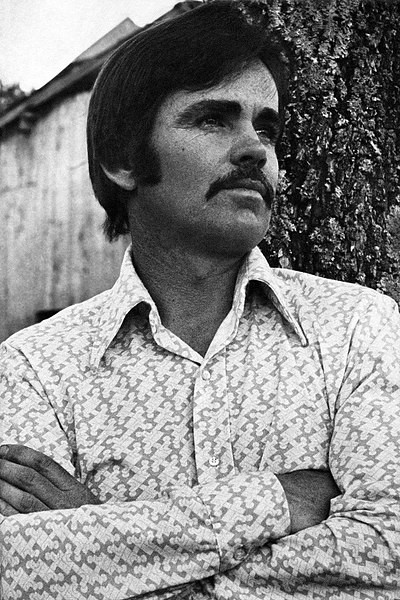 Of his many labels, the Great Pessimist of American Literature seems to fit the best. His focus on violence and a bleak outlook permeate his work and tell his stories through the instinctive actions of his characters rather than thought or compassion. Another theme throughout many of McCarthy's works is the ineptitude or inhumanity of people in authority and particularly in law enforcement. This is seen in Blood Meridian with the murder spree the Glanton Gang initiates because of the bounties, the overwhelmed law enforcement in No Country for Old Men, and the corrupt police officers in All the Pretty Horses.
Many of his works have been characterized as nihilistic, particularly Blood Meridian. Some academics dispute this, saying Blood Meridian is actually a gnostic tragedy. His later works have been characterized as highly moralistic. Erik J. Wielenberg argues that The Road depicts morality as secular and originating from individuals, such as the father, and separate from God. Those are some heavy themes that few authors are capable of working within and that's why McCarthy has had the impact that he has.
Death

Cormac McCarthy died at his home in Santa Fe on June 13, 2023, at the age of 89. The most prolific author of our time, Stephen King, had this to say about him: "[He was] maybe the greatest American novelist of my time. He was full of years and created a fine body of work, but I still mourn his passing."
Leaving you with a quote that neatly sums up his work, unlike his novels, J. T. Barbarese said "McCarthy was, if not our greatest novelist, certainly our greatest stylist. The obsession not only with the origins of evil, but also history. And those two themes intersect again and again and again in McCarthy's writing."