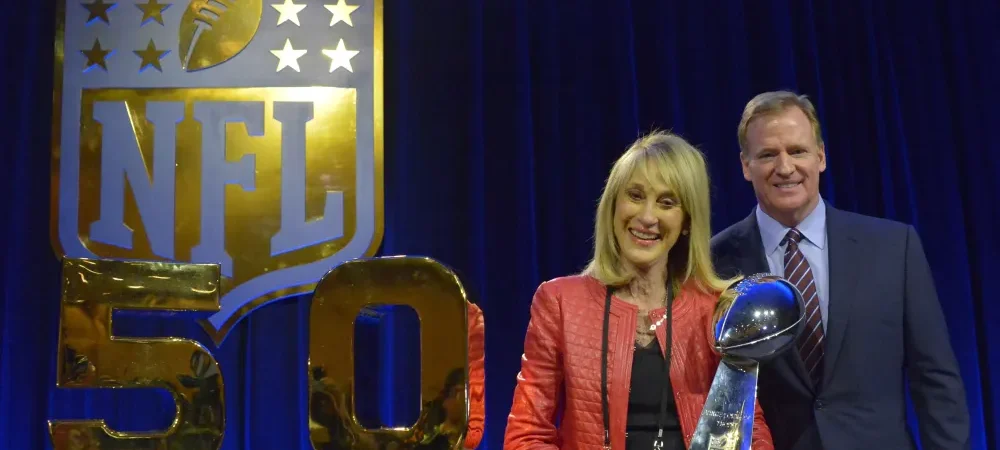 Lovingly called the first lady of football, the late Norma Lynn Knobel Hunt was born in Greenville, Texas on March 28th 1938. Norma attended North Texas State university, which later changed to University of North Texas. She graduated in 1960. Norma holds the distinction of being the only woman to ever attend every super bowl since its inception. This includes the most recent one which her team won in February 2023. The first 40 super bowls were attended with her husband but she continued the tradition after he passed away in 2006.
Family life
Much of her history is tied to football and especially the Kansas City Chiefs. All of this started when she met her late husband Lancer Hunt, the founder of the Kansas City Chiefs in 1963 and they later got married in 1964. Norma is the second wife of Lamar Hunt and the two of them were blessed with 2 sons, Clark Hunt and Daniel Hunt.
Sports family
The family business and family legacy is in the sporting world. Before his death, Lamar Hunt was the owner of the Chiefs and after his passing, his children and his wife took over the club. Norma was a minority owner until her death. Besides football, the family are also owners of the FC Dallas team in Major League Soccer. Norma is credited with introducing her husband to soccer after her trip to study in Dublin, Ireland. This was after she was a recipient of a rotary club fellowship.
Unknown to many, she had a role to play in the naming of the super bowl. In 1966, she bought super balls for her kids at a Dallas toy store and as her husband, who did not like the then name of the super bowl, which was AFL-NFL World Championship game, petitioned the league successfully to change the name to super bowl.
Their son Clark, who is a part owner of the Kansa City Chiefs, is also the club's Chairman and CEO. He is also the Chairman of the FC Dallas club.
Besides sports, she was also passionate about viniculture. This love led her to start the Bidwell Creek Vineyard in the year 2000.
Conclusion
Norma, who died on June 4th 2023 at the ripe old age of 85, has been celebrated by sports fans, sportsmen and women as well as many others in the world of sports and specifically NFL and MLS, because of her huge impact in the games. Due to her immense contribution to the Kansas City Chiefs, the team announced that it will honor her with a commemorative jersey patch for the duration of the 2023-24 season.