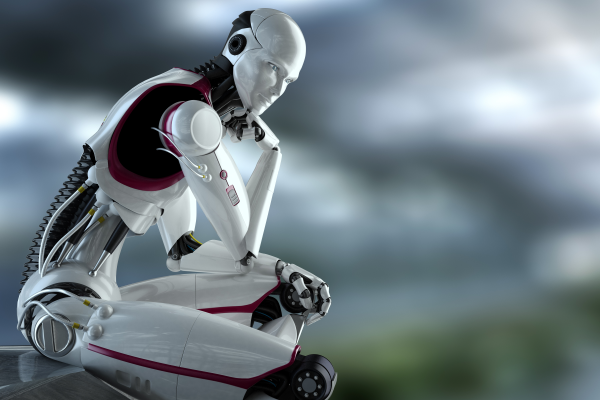 It is an understatement to say that artificial intelligence, better known as AI, has taken the world by storm. According to Microsoft Founder Bill Gates, AI is the most important advance in technology since the development of computers and smartphones. Microsoft has pumped billions of dollars into OpenAI, which is one of the largest players in the AI industry. It is the team behind ChatGPT which has captured the attention of the world through its AI chatbot. This development triggered a flurry of activities in the AI ecosystem with Google unveiling its AI chatbot Bard and China's Baidu releasing Ernie among others. The Council of Europe, Europe's leading human rights organization, agrees that AI has the potential to transform the advancement of humankind on a scale not seen since the Industrial Revolution, despite its myriad of ethical and legal problems.
Artificial intelligence definition
So what exactly is artificial intelligence? Jenni.ai defines Artificial Intelligence, or AI, as the development of computer systems that can perform tasks that typically require human-level intelligence, such as visual perception, speech recognition, decision-making, and language translation. Probably the scariest thing about artificial intelligence to some is the fact that it is adaptable. Artificial intelligence (AI) systems have the capacity to learn and adapt as they make decisions, according to Darrell West and John Allen from Brookings. Semi-autonomous vehicles, for instance, have features that alert drivers and other vehicles about various things including but not limited to traffic jams, road closures etc.
To better understand this artificial intelligence phenomenon, we need to examine what it is doing and what it can do. West and Allen go on to say that AI is not some far-off idea but rather something that is being used in a variety of fields today and is being merged with them. Some of these include finance, security, healthcare, law, transportation etc.
Zulaikha Lateef from Edureka classifies the types and branches of AI as follows:
The types of learning in Artificial Intelligence
Artificial Narrow Intelligence
Artificial General Intelligence
Artificial Super Intelligence
Artificial Narrow Intelligence
ANI, also known as Weak AI is a stage of artificial intelligence where robots can only carry out a limited range of tasks and are incapable of thinking. Examples include Siri, Alexa, self-driving cars, Alpha-Go, Sophia the humanoid, and other examples.
Artificial General Intelligence
AGI is the development of artificial intelligence that allows robots to think and act like humans.
Artificial Super Intelligence
ASI is an imagined scenario of machines becoming more intelligent than humans, as seen in science fiction.
Types Of AI
AI are generally classified into the following types:
Reactive Machine AI
Limited Memory AI
Theory Of Mind AI
Self-aware AI
Reactive Machine AI
Artificial intelligence (AI) that employs only the data at hand and takes into consideration the present situation is known as reactive AI. It is exemplified by IBM chess software, which defeated Garry Kasparov as the world champion.
Limited Memory AI
Limited Memory AI is an AI that uses historical data stored in its memory to make better judgements. Self-driving automobiles are examples of this AI, using sensors to detect pedestrians crossing the road, steep roads, traffic lights, and other hazards to help them make better driving decisions and avoid mishaps.
Theory of Mind AI
The Theory of Mind AI is a more sophisticated kind of artificial intelligence that focuses on emotional intelligence to better understand human beliefs and thoughts. It is still being researched and has not yet been fully developed.
Self-Aware AI
Superintelligence is possible in the future, but it is still far-fetched due to the current state of the world.
Branches of Artificial Intelligence
The following are the branches of AI
Machine Learning
Deep Learning
Natural Language Processing
Robotics
Expert Systems
Machine Learning
The science of machine learning involves teaching computers to understand and analyze data in order to resolve practical issues.
Deep Learning
Deep learning involves using neural networks to large amounts of data in order to derive insights and create solutions. It surpasses machine learning in sophistication.
Natural Language Processing
Natural Language Processing (NLP) is the study of using natural human language to extract information that may be used to build businesses and communicate with machines.
Robotics
Robotics is a field of artificial intelligence that uses robots to achieve results by taking responsibility for their actions.
Fuzzy Logic
Fuzzy logic is a computing technique based on "degrees of truth" that is used in medical and automotive sectors to resolve difficult decision-making challenges.
Benefits and drawbacks of artificial intelligence
If it is already, here, what then are the benefits that humanity derives from AI? As per Janna Anderson and Lee Rainie from the Pew Research Center, AI has many benefits such as reducing the need for human labor and improving efficiency. It can also provide new insights and discoveries in fields such as medicine, science, and engineering, and assist in tasks that are dangerous or difficult for humans, such as disaster relief and space exploration. AI can also be used in healthcare to analyze large amounts of data and make more accurate diagnoses and treatment decisions.
AI has many benefits, but there are also many concerns. Anderson and Rainie list them as the potential loss of jobs due to automation and the ethical implications of its decision-making capabilities. Further, machine learning algorithms are only as unbiased as the data used to train them, which can lead to bias, discrimination, and unintended consequences. Privacy and security are also a concern, as AI-powered surveillance and data analysis can lead to invasion of privacy and the misuse of personal data. Hackers and cybercriminals can also take advantage of AI systems to carry out attacks, steal data, and cause harm.
On its part, a Stanford University report noted that social manipulation is another danger of AI. AI can be used to manipulate public opinion, such as through the use of deepfakes, which are realistic-looking videos that have been manipulated to show people saying or doing things they never did.
Addressing concerns about artificial intelligence
Now that we have seen the benefits and the drawbacks of artificial intelligence, what can be done to mitigate these concerns? Ethical codes for AI need to be created and implemented, with transparency in data and algorithms, and policymakers and organizations need to prioritize the protection of jobs and vulnerable communities affected by automation and biased algorithms.
AI regulation is a hot topic in policy, technological, legal and governmental circles, but there is no consensus on how to regulate it. Currently, AI developing companies largely self-regulate, relying on laws and reactions from consumers and shareholders to get it right. This is not sufficient to regulate them.
Christina Pazzanese from the Harvard Gazette noted that regulatory authorities are not equipped to oversee AI, and the rapid rate of technological change means even the most informed legislators can't keep up. Requiring every new product using AI to be pre-screened for potential social harms is impractical and would create a drag on innovation.
These concerns have led to Elon Musk and other experts asking for a pause in the development of AI tools to assess the impact of AI on humanity. As written by Robert Hart from Forbes, they want the pauses to be public and verifiable, and shared safety protocols developed to protect against AI going rogue. These protocols will be overseen by outside experts to relieve the government of the duty to police them.
By adhering to this framework and taking these steps, we can ensure that the benefits of AI are realized while minimizing the risks to society.
Artificial intelligence vs super intelligence
As we have seen above, artificial intelligence is here with us although it is growing day by day and through investments in research. But how different is it from super intelligence. In his article in Spiceworks, Anirudh K essentially defines ssuperintelligence as a powerful artificial intelligence that is significantly smarter than the average human in every cognitive domain. Bostrom, in his eye-opening book titled Superintelligence: Paths, Dangers, Strategies, gives the general features of the kind of system that would be required for superintelligence, such as the capacity to learn, which is an integral part of the core design of a system intended to attain general intelligence.
Probable pathways to superintelligence
Bostrom noted that we may soon have access to computing power powerful enough to recreate the evolutionary processes that gave rise to human intelligence, but this depends on the rate of advancement of computing technology and the amount of computing power needed to run genetic algorithms with the same level of optimization as natural selection.
According to him, genetic modification is the second one. A more potent set of tools will be available through genetic manipulation than through psychopharmacology. One may utilize selection at the level of embryos or gametes as an alternative to attempting to establish a eugenics program by regulating mating behaviors.
He also observes that network and organizations are being improved to connect unique human minds to one another, objects, and bots, with the goal of creating a system that can achieve superintelligence.
He finishes the pathways to super intelligence with a mention of brain-computer interfaces that could allow people to take advantage of digital computing's strengths, leading to a hybrid system that outperforms the unaugmented brain.
Probability of realization
While this goal is still far from being realized, some experts argue that it could happen within this century if we continue to make progress in AI research. This is as noted by Andrew Snyder-Beattie and Daniel Dewey from The Conversation. AI breakthroughs could have profound impacts on global society, from economy to ethics, politics to philosophy. Let's start with the potential benefits.
If that realization comes to pass, Anirudh enumerates the potential benefits of superintelligence as the potential to solve complex problems, such as curing diseases, developing sustainable energy, creating safe and efficient transportation systems, and predicting and preventing natural disasters. It could also run simulations of different scenarios and policies before applying them in the real world, reducing the risk of unintended consequences and increasing the likelihood of achieving desired outcomes.
Another benefit of superintelligence if it is achieved and well controlled is that it could enhance human intelligence and creativity by helping us design better educational programs and develop new forms of art, music, and literature that challenge our aesthetic sensibilities and emotional intelligence.
The control problem
If superintelligence is achieved, then control of this intellect will be crucial if superintelligence is ever attained. A crucial question by Bostrom is, can a controlled detonation of an intelligence explosion prevent existential disaster?
Another solution for him is boxing techniques that include informational and physical containment techniques, which seek to "box" the system and prevent it from communicating with the outside environment. Outside of the box, the system would not have access to physical manipulators, and should be enclosed in a metal mesh for added security to prevent it from transmitting radio signals that could be used to manipulate electrical things like radio receivers.
Another potential solution he points out is physical seclusion which is a simple control technique that can be used with various machine intelligence architectures. It is compatible with other control techniques and doesn't seem likely to backfire. However, it limits the superintelligence's functionality and can provide a false sense of security.
In addition to the above, he also thinks stunting is a capability management technique that will work. This is a technique that restricts an AI's access to knowledge or mental capabilities by putting it on outdated or memory-constrained hardware or in a boxed system, reducing its utility.
Finally, he suggests that the tripwire mechanism which runs diagnostic checks on the AI and shuts it down if it detects potentially harmful activity is another good control. Before restarting the AI, programmers can review recordings and make modifications, or scrap the project if they determine the issue is pervasive.
Conclusion
Artificial intelligence is a great phenomenon that has and will continue to shape the world for years to come. As the capabilities of AI continue to expand and grow, so do the fears that super intelligence might be achieved and with it, dangers that are unforeseen as well. What seems to scare people is superintelligence and not necessarily artificial intelligence as artificial intelligence is already with us. But if the recommendations by various interest groups on the development of protocols to regulate the development and use of artificial intelligence and if it ever gets to it, superintelligence are followed and adhered to, then there might not be any need to worry.
Works Cited
(n.d.).
Anderson, J., & Rainie, L. (2018, December 10). Improvements ahead: How humans and AI might evolve together in the next decade. Retrieved from Pew Research Center: https://www.pewresearch.org/internet/2018/12/10/improvements-ahead-how-humans-and-ai-might-evolve-together-in-the-next-decade/
Bostrom, N. (2014). Superintelligence: Paths, Dangers, Strategies. Oxford: Oxford University Press.
Hart, R. (2023, March 30). Elon Musk And Tech Leaders Call For AI 'Pause' Over Risks To Humanity. Retrieved from Forbes: https://www.forbes.com/sites/roberthart/2023/03/29/elon-musk-and-tech-leaders-call-for-ai-pause-over-risks-to-humanity/?sh=186429126dfc
Heath, N. (2018, August 22). Everything you need to know about the path to creating an AI as smart as a human. Retrieved from ZDNET: https://www.zdnet.com/article/what-is-artificial-general-intelligence/
Jenni.ai. ( 2023, February 13,). 200-500 Word Example Essays about Technology. Retrieved from Jenni.ai: https://jenni.ai/blog/essays-on-technology
K, A. V. (2022, February 10). Everything You Need to Know About Superintelligence. Retrieved from Spiceworks.com: https://www.spiceworks.com/tech/artificial-intelligence/articles/everything-about-superintelligence/
Konrad, A. (2023, February 6). Exclusive: Bill Gates On Advising OpenAI, Microsoft And Why AI Is 'The Hottest Topic Of 2023'. Retrieved from Forbes.com: https://www.forbes.com/sites/alexkonrad/2023/02/06/bill-gates-openai-microsoft-ai-hottest-topic-2023/?sh=5b1131674777
Lateef, Z. (2023, March 03). Types Of Artificial Intelligence You Should Know. Retrieved from Edureka!: https://www.edureka.co/blog/types-of-artificial-intelligence/
Pazzanese, C. (2020, October 26). Ethical concerns mount as AI takes bigger decision-making role in more industries. Retrieved from The Harvard Gazette: https://news.harvard.edu/gazette/story/2020/10/ethical-concerns-mount-as-ai-takes-bigger-decision-making-role/
Silicon AI and Cyber Security. (2021, November 24). ANI, AGI, & ASI: The 3 Types Of Artificial Intelligence. Retrieved from Silicon AI and Cyber Security: https://www.siliconaiandcybersecurity.com/post/ani-agi-asi-the-3-types-of-artificial-intelligence
Snyder-Beattie, A., & Dewey, D. (2014, July 18). Explainer: what is superintelligence? Retrieved from The Conversation: https://theconversation.com/explainer-what-is-superintelligence-29175
Stanford University. (2021). Gathering Strength, Gathering Storms: The One Hundred Year Study on Artificial Intelligence (AI100) 2021 Study Panel Report. California: Stanford University.
The Council Of Europe. (n.d.). How to protect ourselves from. Retrieved from Council of Europe: https://human-rights-channel.coe.int/ai-en.html
Tyagi, N. (2021, January 23). 6 Major Branches of Artificial Intelligence (AI). Retrieved from Analytic Steps: https://www.analyticssteps.com/blogs/6-major-branches-artificial-intelligence-ai
West, D. M., & Allen, J. R. (2018, April 24). How artificial intelligence is transforming the world. Retrieved from The Brookings Institution: https://www.brookings.edu/research/how-artificial-intelligence-is-transforming-the-world/
What is Artificial Super Intelligence (ASI)? (2020, July 02). Retrieved from GeeksforGeeks: https://www.geeksforgeeks.org/what-is-artificial-super-intelligence-asi/
By,
B.M.
Staff Writer
OOWT Makaw Network