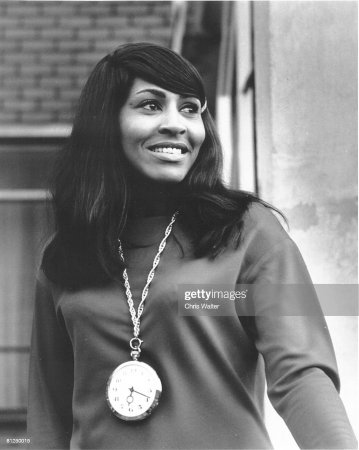 Tina Turner's stardom is not in dispute. Her name is etched in the memories of music lovers and is synonymous with some of the greatest songs of all time like "River Deep- Mountain High", "Proud Mary", "what's love got to do with it" and simply the best". Any mention of her is not complete without a mention of how much of an electric performer she was. Known as the queen of rock & roll, Tina Turner fought many battles in her life from a tender age to achieve fame, success and become the person that the world came to know and love.
Pathway to music
She was born Anna Mae Bullock in Brownsville Tennessee on November 26, 1939. Her singing started at a tender age as she sang in the Spring Hill Baptist church choir. But it was not until she met her would be husband, while she was still a teenager, that she made a name for herself in the music scene.
History of abuse
Tina Turner lived in an abusive home where her father, despite being a deacon at the Spring Hill Baptist church, was abusive to her mother. When she was 11, her mother fled her abusive marriage and her father remarried and relocated. She and her sisters had to be brought up by their maternal grandmother and she would later say that she felt unloved and unwanted by her parents. Her grandmother would pass on when she was 16 and she had to go and live with her mother.
At 17, she met Raymond Hill who was a saxophonist in the band Kings of Rhythm. She had a brief relationship with him while she was a teenager and in high school. Her sister was dating drummer Eugene Washington in the same band. Out of this brief relationship, Tina became pregnant with her son Craig Raymond Hill. The relationship was short-lived as Hill moved to his hometown and she became a single mother. Things got markedly worse as her mother kicked her out for keeping the wrong company and for getting pregnant at her young age.
She would go on to work as a nurse's aid, be a mother, and also rehearse with the band. She later became close friends with Ike Turner and the two of them went on to not only have a relationship, but to also perform together. They were known as Ike and Tina Turner on stage. He could tell she was a good singer and he taught her how to control her voice and how to perform but he was not really sold on her until a singer he had wrote a song for, failed to show up and Tina recorded it instead. When that recording, which he initially wanted redone by the initial artist, fetched $25,000 in recording and publishing rights, he knew she could make him money. He then changed her name to Tina Turner because he loved the comic book "Sheena, Queen of the jungle", and he felt that Sheena rhymed with Tina. He also trademarked her name because he feared she would leave him, as his other lead singers had done.
They would later change into Ike and Tina Turner Revue, which according to History of Rock- n Roll, "was one of the hottest, most durable, and potentially most explosive of all R&B ensembles". They achieved success and fame as a couple and also had a son Ronald Turner. This musical success eventually led to their induction into the Rock & Roll Hall of Fame in 1991. However, all was not rosy on the home front, Ike Turner was abusive and would torture her emotionally, psychologically as well as physically including when she was pregnant. This started shortly after they met and continued for the remainder of their time together. She would endure 16 years of an abusive marriage.
Divorce
Just like her mom before her, she ran away from her marriage in 1976 after a fight with Ike Turner on the way to perform at the Dallas Statler Hilton. She never looked back as she filed for divorce a few weeks later and the divorce was finalized in 1978.
She had to relinquish a lot to Ike Turner as she felt that her freedom was more important than money. Since promoters and others had incurred losses due to cancelled shows, she was sued and as a result, she was in dire straits and in debt. At one point, the legendary Tina Turner was on food stamps in an effort to survive with her sons.
Since Ike Turner had trademarked her name, she had to fight to keep it as it had become synonymous with her as a performer. Luckily, she got that wish granted in the divorce settlement. She is quoted as saying "I started really seeing that I had to make a change. With the divorce, I got nothing, no money, and no house. So, I said, I'll just take my name."
The bounce back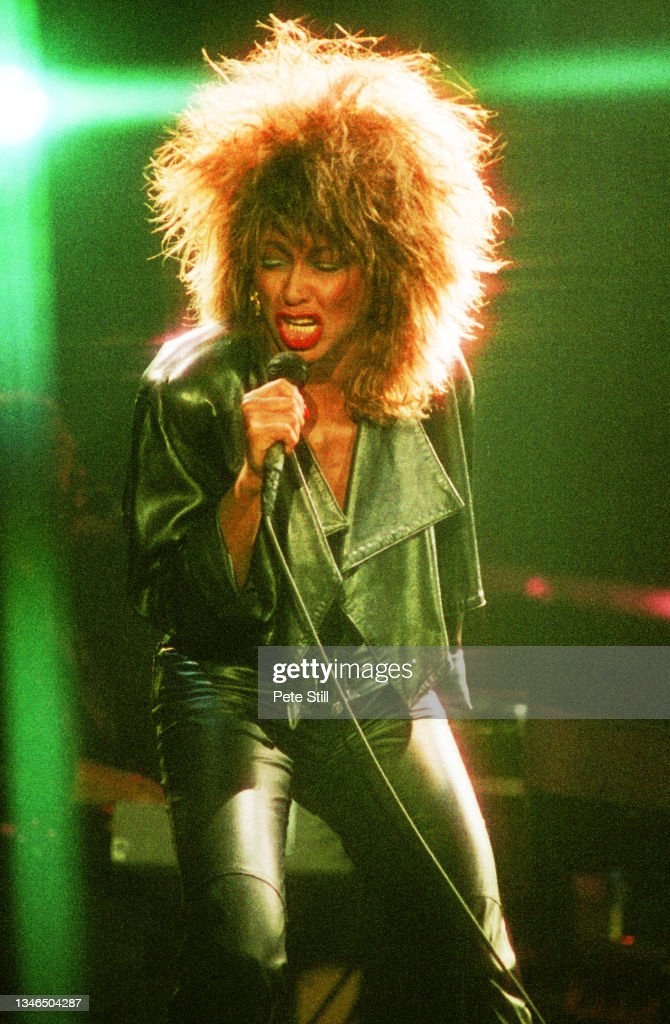 Unlike what many people believe, it was not all easy for Tina Turner after she broke up with Ike Turner. Many record labels did not see her as a solo artist and they wanted her as a pair with Ike Turner. As such, she struggled and had to look for gigs in small time nightclubs to make ends meet.
That is where David Bowie, British singer and songwriter comes in. They were signed to the same label and while she had had a solo contract denied, he had had his renewed. Instead of celebrating with the management for the renewal, he chose to go and watch Tina perform. The "bigwig" who was taking him to dinner grudgingly agreed to tag along to watch Tina Turner. From the performance and the people's reception, he was sold and that is how she got a solo contract and went on to become the star people remember her to have been.
Second marriage
Tina Turner met Erwin Bach, a German music executive in 1986 and it was love at first sight. He asked her out and a day after their date, she bought him a Mercedes. 16 years her junior, they dated until 2013 when they officially got married. In 2016, when her health deteriorated due to kidney issues, her husband donated his kidney to her, despite her trying to talk him out of it. They were together for 37 years until she passed away on May 24th, 2023. Their love was evident in all their public appearances.
At one time, in an interview with Oprah, Bach opened up that he had never read her book and that it was hard for him to hear stories of her previous marriage because he loved her. Tina said,"Erwin, who is a force of nature in his own right, has never been the least bit intimidated by my career, my talents, or my fame. He shows me that true love doesn't require the dimming of my light so that he can shine".
A woman of many firsts
Tina Turner grew up and made a name in rock & roll when not many black women were given much chance. She was the first woman to be featured on the cover of rolling stone in 1967. It was the second ever issue of the magazine. In 1988, she made it to the Guinness Book of World Records for the largest paid audience (180,000) for a solo performer. This was in the Maracana stadium in Rio De Janeiro. In the year 2000, her "Twenty-Four Seven" tour sold more than $100 million in tickets and she was again in the Guinness book of World Records for most concert ticket sales by a solo performer in history. That is how big of an artist she was.
Awards
Over the course of her outstanding career, Tina Turner got many awards. Among these awards are 12 Grammys. She has been inducted into the Rock & Roll Hall of Fame twice. The first one was with Ike Turner in 1991 and she got inducted herself as a solo artist in 2021. In addition to this, she is a recipient of the Kennedy Center Honor in 2005 where singer Beyonce famously said of Tina Turner "Every now and then, when I think of inspiration, I think of the two Tinas in my life – that's my mother, Tina, and of course, the amazing Tina Turner …". The two of them would perform at the 2008 Grammys where Beyonce introduced her as the "Queen". She has a star in the Hollywood Walk of Fame among many other awards.
Despite her fame and fortune, she mostly did her own makeup and she handcrafted her own wigs when touring and performing.
Movies
As musical success came knocking on her door as a solo artist and she gained a worldwide audience, the movies came calling too. In 1975 Tina landed her first real acting role portraying "the Acid Queen" where she sang the song of the same title in The Who's rock opera "Tommy". Although her singing, dancing and erratic behavior didn't bring Tommy out of his catatonia, it did lead to her second solo studio album called, "Acid Queen".
She starred in Mad Max Beyond Thunderdome in 1985, where she got the inspiration for her two hit songs "One of the Living" and "We Don't Need Another Hero (Thunderdome)". She played the role of Aunty Entity, which was probably her most famous role. It also turned out to be the biggest role she would have, playing a fictitious character in a movie.
In 1993 she had a small part in the Arnold Schwarzenegger movie, "The Last Action Hero", where she played the mayor of Los Angeles. After this movie, she focused on her music and other projects. The only other movie she did was "Tina", an HBO Documentary in 2021, where she talked about the decades she spent in the music industry, as well as tell her story.
Illness
Tina suffered a mild stroke at 73 but she managed to recover, but then had an ear issue causing her dizziness which she recovered from too. She was then diagnosed with intestinal cancer in 2016 and she had half of her colon cut out. In 2017 she had a kidney transplant after one of her kidneys stopped functioning. The kidney was donated by her husband. She had admittedly stopped taking her kidney medicine because she wanted to feel like herself again. As a Buddhist, she said she did not fear death and that if her time had come, she would accept it. She had even checked assisted suicide at the time. She credited her Buddhist faith with helping her through rough times.
Swiss citizenship
Tina Turner, in a famous interview with CNN's Larry King, said that she had moved out of the US because she was not as big of a star in the US as she was in Europe. She had residences in the UK, France and Switzerland where she settled. She had also lived in Germany with her then boyfriend who later turned husband. In 2013, she even went ahead and changed her citizenship from American to Swiss. However, she said in many interviews before and after, family was in America, she paid taxes in America and that she ran a lot of businesses in and from America.
Conclusion
The legendary queen of rock & roll passed away peacefully at her home in Küsnacht, near Zurich, Switzerland, after a long illness. She was 83 years old.
As the curtains came down on her illustrious and eventful life, one interview stands out because of what she said at the time, after battling many health challenges including cancer and a kidney transplant. "I'm happier than I've ever been in my life. I'm happier than I ever thought that life would become for me so that means that most of my hardships came while I was young and growing up; and in the last days, when normally people suffer from old age and sicknesses, my happiness came. I am really and thoroughly happy".
She overcame many challenges and difficulties to top the charts and electrify the stage with her performances. There is no doubt that Tina Turner is an exemplification of determination and courage.
Tina Turner, she was – Simply the Best
________________________________________________________________________________________________________________
References
60 Minutes. (2023, May 23). Tina Turner | 60 Minutes Archive. Retrieved from youtube.com: https://www.youtube.com/watch?v=9KWnl2KyrxQ
Blunt, R. (2023, May 25). Friend recalls introducing Tina Turner to husband. Retrieved from bbc.com: https://www.bbc.com/news/articles/cnej9jjz4d8o
Brooks, D. A. (2018, March 22). Tina Turner: the making of a rock'n'roll revolutionary. Retrieved from theguardian.com: https://www.theguardian.com/music/2018/mar/22/tina-turner-the-making-of-a-rocknroll-revolutionary
CNN. (2016, May 21). Tina Turner talks about her life in music (1997 CNN interview). Retrieved from youtube.com: https://www.youtube.com/watch?v=UgtEeU_DDWY
FRESH TV 2DAY. (2023, May 25). Tina Turner's Death and Final video Before Death Will Make You Cry . Retrieved from youtube.com: https://www.youtube.com/watch?v=r-h3izg0OpY
Grimes, W. (2023, May 24). Tina Turner, Magnetic Singer of Explosive Power, Is Dead at 83. Retrieved from nytimes.com: https://www.nytimes.com/2023/05/24/arts/music/tina-turner-dead.html
Miller, J. (2021, March 25). Tina Turner Is Still Haunted by Her Abusive Marriage to Ike. Retrieved from vanityfair.com: https://www.vanityfair.com/hollywood/2021/03/tina-turner-ike-documentary-real-life
Moore, J. (2023, May 24). Tina Turner Credited David Bowie for Saving Her Career After 'Abusive' Marriage to Ike Turner. Retrieved from people.com: https://people.com/tina-turner-credited-david-bowie-saving-career-abusive-ike-turner-marriage-7503786
OWN. (2013, August 26). Tina Turner's "Love at First Sight" Moment | Oprah's Next Chapter | Oprah Winfrey Network. Retrieved from youtube.com: https://www.youtube.com/watch?v=nR7VZBjTrS0
Quinitchett, K. (2023, May 24). REMEMBERING TINA What was Tina Turner's real name? Retrieved from the-sun.com: https://www.the-sun.com/entertainment/8200917/what-was-tina-turner-real-name/#:~:text=When%20did%20Tina%20divorce%20Ike,to%20keep%20her%20last%20name.&text=Previously%2C%20the%20Private%20Dancer%20singer,divorce%20on%20July%2027%2C%201976.
Radin, D. (2023, May 24). Entertainment world mourns loss of Rock & Roll Queen Tina Turner. Retrieved from cbsnew.com: https://www.cbsnews.com/losangeles/news/entertainment-world-mourns-loss-of-rock-roll-queen-tina-turner/#:~:text=Turner%20was%20a%20two%2Dtime,later%20as%20a%20solo%20artist.
Rolling Stone. (2023, May 24). Retrieved from twitter.com: https://twitter.com/RollingStone/status/1661458293796253696
Snapes, L. (2023, May 24). Tina Turner: legendary rock'n'roll singer dies aged 83. Retrieved from theguardian.com: https://www.theguardian.com/music/2023/may/24/tina-turner-legendary-rocknroll-singer-dies-aged-83
Spanos, B. (2021). Tina Turner. Retrieved from rockhall.com: https://www.rockhall.com/inductees/tina-turner
The History of Rock n Roll. (n.d.). Ike and Tina Turner. Retrieved from history-of-rock.com: http://www.history-of-rock.com/ike_and_tina_turner.htm
Wikipedia. (n.d.). Tina Turner. Retrieved from wikipedia.com: https://en.wikipedia.org/wiki/Tina_Turner#Filmography