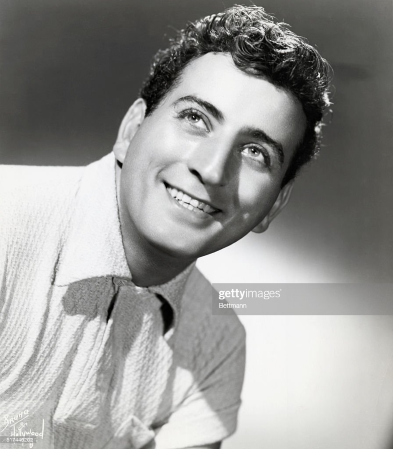 As far as legends go, Tony Bennett is up there with the best of them. Born Anthony Dominick Benedetto in Astoria, Queens, New York on August 3, 1926, the legendary singer passed away on July 21, 2023 in his home state of New York. The 20-time Grammy award winner lived a rich life, which reads like the plot of a well written song, and rested at the ripe old age of 96.
Early life, military service and civil rights activism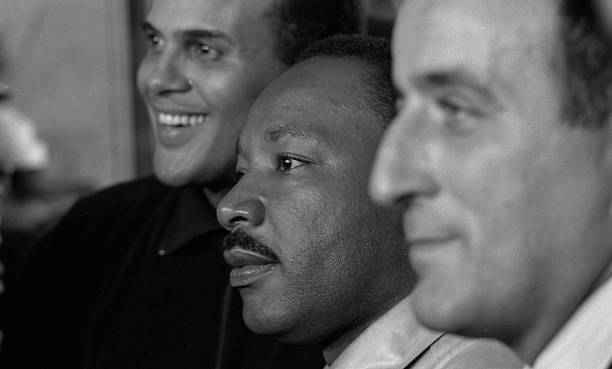 From the young age of 13, Bennett was already singing for money. He was a singing waiter in several Italian restaurants and when he turned 18, he was drafted into the US army in 1944. He ended up serving in the last stages of World War 2 where he was part of a company whose final mission involved among other things, fighting to liberate a concentration camp in Germany (Dachau Concentration Camp).
He is quoted as saying that "The main thing I got out of my military experience was the realization that I am completely opposed to war".
While in the military, Benett was demoted because he had shared a Thanksgiving dinner with a black soldier. The soldier was a friend from school. In his demotion, he was assigned grave digging duties as punishment.
It was this, and the experience of racial segregation that he encountered at the military, that drove him to join activism. He became a civil rights activist and marched in Selma with famed civil rights activists such as Martin Luther King Jr.
Music career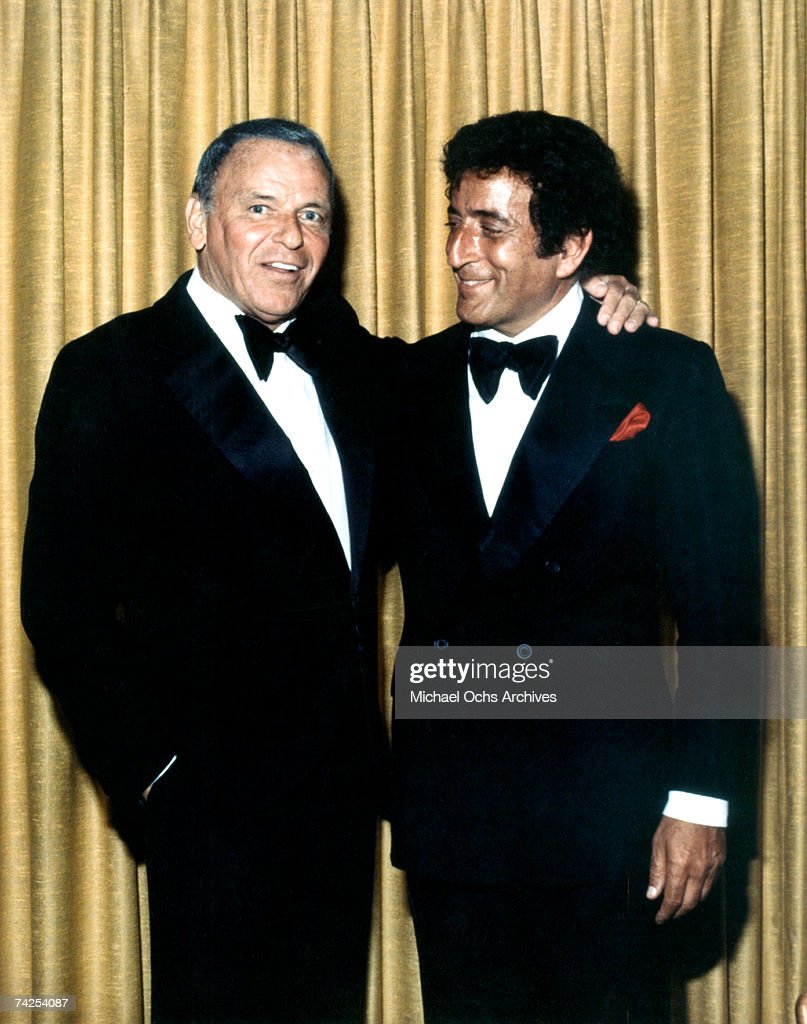 Bennett started singing as Joe Bari but Bob Hope asked him to change it and he gave him the name Tony Bennett, derived from his birth name Anthony Benedetto. He liked it and the name stuck and became his stage name ever since. In 1951, his career took off as his first single (Because of You) topped the charts. However, it is his hit song San Francisco (I left my heart in San Francisco), which he became best known for. It was released in 1962. Through the song, many people thought he was from the city although he was a New Yorker through and through.
He met Frank Sinatra early in his career and he got what he terms the best singing lesson of his life out of him after sharing with Sinatra that he was always nervous. The advice to him was that the public adored him and were his friends when they went to see him perform. He never forgot it. And in 1965, Sinatra famously said of Bennett "For my money, Tony Bennett is the best in the business". With that quote, Bennett said that he always had sold out concerts throughout his career.
However, all was not rosy for the legendary and versatile jazz musician. As the Beatles were ushering a new era in music, his career took a nose dive and he got to a point where he had no recording deal and no manager. He then became a cocaine addict and this was a habit that nearly killed him.
It was his son Danny, who became his manager, who managed to get him out of it and rehabilitate him. With the help of his son and manager, he got back to his feet and reintroduced his music to a younger audience to stay relevant. It paid off with the New York Times saying in 1994 that Bennett had bridged and demolished the generational gap with his music.
In 2001, Bennett founded the Frank Sinatra School of the Arts in his home town of Astoria, Queens. The school exists to this day. In 2006, his album (Duets) as well as the 2011 one (Duets 2) both got him Grammy awards. His last performance was at the Radio City Music Hall in 2021.
Friendship with Lady Gaga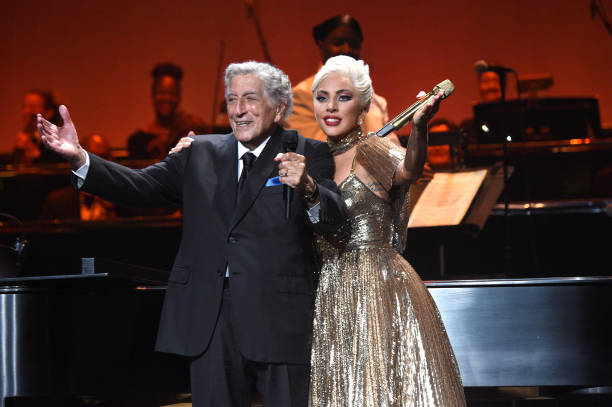 One of the most known things about Bennett is his friendship with popstar Lady Gaga. The pair met in 2011 at a Robin Hood Foundation fundraiser. Lady Gaga was performing and he was so captivated by her performance that he approached her for a collaboration. She was humbled by his interest and they worked together with their collaboration producing two albums, both of which won Grammy awards. The first album was out in 2014 (Cheek to Cheek) and the second one was out in 2021 (Love for sale). The second album was recorded after he was diagnosed with Alzheimer's disease in 2016. However, he continued to perform. Lady Gaga, who was not sure whether he remembered her name during their rehearsals, said that performing came naturally to him and he never really missed a lyric. She told 60 minutes that "When that music comes on, something happens to him", demonstrating the powerful connection he had with his music even as he battled Alzheimer's disease.
Their friendship transcended music as Lady Gaga credited Bennett with saving her life music wise. This was due to the fact that she was dealing with a myriad of issues at the time. Her 2013 album (Artpop) did not get a good reception, she was dealing with chronic pain from fibromyalgia and she had just had hip surgery which she was recovering from. She told Parade in 2014 that she felt dead and that it was Bennett who encouraged her to continue singing and performing. She went on to say "six months ago, I didn't even want to sing anymore. I tell Tony everyday that he saved my life".
Of her friendship with Bennett, she told BBC Radio 2 "Tony is one of my most favorite people on the planet and I love him with all my heart. I can't tell you how much I learned from him and what it is like to sing with a legend for so many years". This was in 2021.
Family life
Benett, who has a star on the Hollywood Walk of Fame and was featured in a few movies, met his wife Susan Benedetto in the 80s after a concert. They were together for 20 years before they got married in 2007. After their wedding, she took his last name (legal one). He is survived by 2 daughters, 2 sons as well as 9 grandkids.
________________________________________________________________________________________________________________
References
Andrew, S. (2023, July 21). Inside Tony Bennett and Lady Gaga's friendship and musical partnership. Retrieved from cnn.com: https://www.cnn.com/2023/07/21/entertainment/lady-gaga-tony-bennett-friendship-cec/index.html
CBS News. (2023, July 22). Tony Bennett dead at 96: A look at his life and legacy. Retrieved from Youtube.com: https://www.youtube.com/watch?v=vembItBov10
Hume, A., & Fink, L. (2023, July 22). Tony Bennett liberated concentration camp while serving in WWII, described war as 'front-row seat in hell'. Retrieved from Foxnews.com: https://www.foxnews.com/entertainment/tony-bennett-liberated-concentration-camp-while-serving-wwii-described-war-front-row-seat-hell
TonyBennett.com. (n.d.). Tony Bennett Bio. Retrieved from tonybennett.com: https://www.tonybennett.com/bio.php
Walcott, E. (2023, July 22). Tony Bennett's Wife Susan Benedetto Shares Moving Tribute After Singer's Death at 96. Retrieved from People.com: https://people.com/tony-bennett-s-wife-susan-benedetto-shares-tribute-7564323
Weber, B. (2023, July 21). Tony Bennett, Jazzy Crooner of the American Songbook, Is Dead at 96. Retrieved from nytimes.com: https://www.nytimes.com/2023/07/21/arts/music/tony-bennett-dead.html