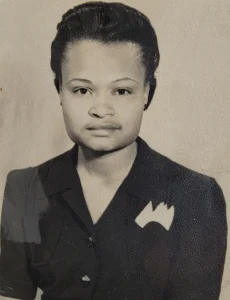 If there is something Viola Fletcher, also known as Mother Fletcher can say, it is that she has seen it all. Born on May 5th 1914, she has lived through some of the most significant periods of American history. For instance, she has lived through the Tulsa Massacre, which is also known as the Black Wallstreet Massacre. She has also lived through the great depression (1929-1939) and she lived through the civil rights era. She was born at a time there was segregation and lived to see it abolished. She saw the first moon landing, and she also got to see the first black president in her lifetime, something not many born during that era would have ever imagined seeing. She made it through the corona virus and has made it to the age of 109 this year.
Early life
She was born in Comanche, Oklahoma, to John Wesley Ford and Lucinda Ellis where she was the second oldest child of 8 siblings. In repeated interviews, she says that since the massacre took place when she was around 7 years old, she did not get the education that she deserved. That is why she only managed to study up to the 4th grade.
Tulsa massacre
Viola Fletcher is probably best known because of the massacre as she is the oldest living survivor. The massacre took place at Greenwood, which was a wealthy black neighborhood where the Black Wallstreet was located. There were many thriving businesses and people there at the time.
She remembers going to sleep and everything was as normal as she was used to seeing, and then being woken up in the middle of the night in a hurry and in a panic by her parents who had to evacuate all their children to a safer place as Greenwood, where they lived, was burning.
One of the worst chapters of racial conflict, this massacre was ignited by something that happened in an elevator between Sarah Page a young white girl who operated the elevator and Dick Rowland a young black shoe shiner who was going to use the elevator to get to the 4th floor of that building as it had a colored bathroom. Page screamed and Rowland was seen running out of the elevator and into the streets.
The following day, Rowland was arrested after the press fanned the flames by calling for his arrest for what was it described in so many words as a rape, although, the word rape was not specifically used. Many white men flocked to where he was being held and demanded that they be allowed to punish him. Upon learning what was about to happen to the young black man, his fellow black men went to show solidarity for him and to try to protect Rowland. The men who went and tried to persuade the sheriff not to let him be harmed were ex black soldiers and were in their military uniform. They also had their rifles. When the white crowd saw them with rifles, they went and came back with their rifles and with an even larger number of people.
One of the white men tried to take a rifle from one of the black men. A scuffle ensued and the gun went off. That was the beginning what would be a massacre of epic proportions where many black people lost their lives, over 1,200 homes, hundreds of black businesses, and even a black hospital were destroyed.
Family life
Around a decade later, Viola moved back to tulsa to live with her sister and brother-in-law. To help support the family she worked as a housekeeper for white families, doing a variety of things like cleaning, cooking, laundry and other tasks. Most of the families she worked for never paid into her social security fund, so she to this day doesn't get much from it. Also due to the type of work she did as a child she never got a formal education. It was important to her that her children did however, and so she did everything she could to ensure they would.
It was her brother-in-law that introduced her to a man named Robert Fletcher, who drove for Colonial Bakery. Viola Fletcher married Robert Fletcher at the age of 18 in 1932. During World War II, they moved to California to work for the shipyards. Then went to Albuquerque and to Bartlesville, Oklahoma. A mother of 3, she and her husband moved back to Oklahoma at the end of the war. She worked as a house cleaner while her husband worked as a truck driver and then at a filling station. She cleaned houses until she was 85 years old.
Reparations lawsuit
In 2020, the survivors of the massacre filed a lawsuit against the city of Tulsa, Tulsa County, the state of Oklahoma and the Tulsa chamber of commerce. Lessie Benningfield was the lead plaintiff while Viola Fletcher and her brother Hugh Van Ellis are some of the other notable figures of the lawsuit. A judge in 2022 allowed the suit to proceed.
Testimony before congress
Mrs. Fletcher testified before congress in 2021 where she urged that the survivors needed to be compensated for what happened to them. She said that that was the first time she had ever been to Washington in her life. She recalled "I will never forget the violence of the white mob when we left our home. I still see Black men being shot, Black bodies lying in the street. I still smell smoke and see fire. I still see Black businesses being burned. I still hear airplanes flying overhead and I hear the screams. I have lived through the massacre every day."
Her brother was even more succinct in his testimony where he told congressmen "You may have been taught that when something is stolen from you, you would go to the courts to be made whole," he quipped before continuing "That wasn't the case for us." "We were made to feel that our struggle was unworthy of justice, that we were less than the whites, that we weren't fully Americans,". He then said "We were shown that in the United States, not all men were equal under the law. We were shown that when Black voices called out for justice, no one cared."
Mr. Van Ellis, who is a World War II veteran, finally implored the congressmen "Please, do not let me leave this Earth without justice, like all the other massacre survivors,".
City response
There were many instances where the massacre was denied. In fact, many termed it a riot. But Vanessa Hall-Harper, a current Tulsa city councilor, says "by calling it a riot, it's a way of trying to rewrite the history, assuming that there were both sides at fault and that was not the case. I call it a massacre and I call it that, because that's what it was."
According to VOX, in 1997, the city established a panel to investigate the tragedy and assist in piecing together what happened in 1921. They assembled documents and witness accounts. The city was able to identify three areas with soil anomalies using survivor accounts, documents, and eventually radar. Excavation was the last phase. However, the city wasn't ready to undertake it at the time. Many Tulsans believed that it was a period of history best left unexplored and forgotten. In some ways, that sentiment is still valid today. However, many also feel that something should be done. One of the residents eloquently said "Injustice plus time does not equal justice."
It is G. T. Bynum, the current mayor for Tulsa, who is seeking to re-open the investigation. "I think a pretty basic compact that a city makes with its citizens is, if somebody murders you, we will do everything we can to find out what happened to you and give your family closure. Whether you were murdered yesterday or you were murdered 98 years ago."
Conclusion
In 2022, Business for Good presented the 3 known living survivors of the massacre who are Viola Fletcher, Hugh Van Ellis and Leslie Benningfield with a check of $1,000,000 to be split equally among them. Mr. Ed Mitzen, an entrepreneur and a co-founder of the organization said that "These families that were clearly wronged never really got any sense of reimbursement," and added that "what happened is indisputable,". He went on to say, "it felt like the powers that be in the state were trying to run out the clock on these people."
Though not commensurate to what they went through and what they deserve, this gesture hopefully showed these centenarians that good people exist despite the terrible things they have faced in their life, as they wait for the conclusion of their lawsuit.
For Viola Fletcher, she has not just seen it all, but she has also lived through it all.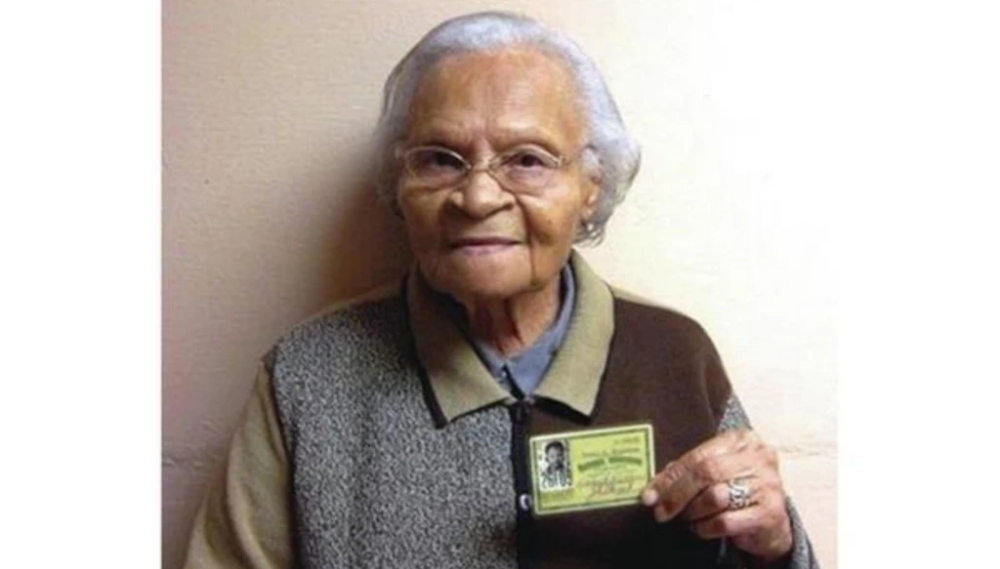 ________________________________________________________________________________________________________________
References
Albeck-Ripka, L. (2022, May 19). 3 Tulsa Massacre Survivors Receive $1 Million Donation. Retrieved from nytimes.com: https://www.nytimes.com/2022/05/19/us/tulsa-massacre-survivors-donation.html
Brown, D. (2020, September 2). Tulsa Race Massacre survivors file lawsuit, demanding 'repair' for 1921 attack. Retrieved from washintonpost.com: https://www.washingtonpost.com/history/2020/09/02/tulsa-race-massacre-lawsuit-survivors/
Brown, D. (2021, May 19). One of the last survivors of the 1921 Tulsa Race Massacre — 107 years old — wants justice. Retrieved from washingtonpost.com: https://www.washingtonpost.com/history/2021/05/19/viola-fletcher-tulsa-race-massacre-survivor/
Cachero, P. (2021, May 29). A Survivor of the Tulsa Race Massacre Says Her Family Is Still Trying to Break Its Curse, 100 Years Later. Retrieved from time.com: https://time.com/6052246/tulsa-race-massacre-generation-impact/
History. (2021, June 1). How the Tulsa Race Massacre Began | Tulsa Burning: The 1921 Race Massacre | History. Retrieved from youtube.com: https://www.youtube.com/watch?v=8ceL0qHVpak
Jimenez, O. (2022, August 4). Tulsa judge allows 1921 race massacre lawsuit to move forward. Retrieved from cnn.com: https://edition.cnn.com/2022/08/04/us/tulsa-1921-race-massacre-lawsuit/index.
Justice For Greenwood. (2021). VIOLA FLETCHER, "MOTHER FLETCHER". Retrieved from justiceforgreenwood.org: https://www.justiceforgreenwood.org/viola-fletcher-mother-fletcher/
Summers, J. (2021, May 19). Survivors Of 1921 Tulsa Race Massacre Share Eyewitness Accounts. Retrieved from npr.org: https://www.npr.org/2021/05/19/998225207/survivors-of-1921-tulsa-race-massacre-share-eyewitness-accounts
TODAY. (2021, May 30). Viola Fletcher And Hughes Van Ellis Reflect On Surviving Tulsa Race Massacre. Retrieved from youtube.com: https://www.youtube.com/watch?v=8Fw1hAOFP6k
Tulsaworld. (2021, May 19). 107-year-old Tulsa Race Massacre survivor Viola Fletcher testifies before Congress. Retrieved from youtube.com: https://www.youtube.com/watch?v=xZV8_nAQ2ys
VOX. (2019, February 27). The massacre of Tulsa's "Black Wall Street". Retrieved from youtube.com: https://www.youtube.com/watch?v=x-ItsPBTFO0
Wikipedia. (n.d.). Viola Fletcher. Retrieved from wikipedia,com: https://en.wikipedia.org/wiki/Viola_Fletcher