Skin care is something that you never have to stop worrying about. Our skin is the largest organ we humans have and we really have to take care of it. The earlier in your life you start a skin care regimen, the better your skin is going to age. If you're already in your golden years, then you've hopefully been taking care of your skin for a very long time. Even if you haven't, there are products that you can use to make it look like you're years younger than you are. The best part is that none of these products are hard to find or to use.
The following products can be bought over the counter at any chain convenience store, such as Walgreens, CVS, or Right Aid. Just walk right into the beauty section and pick out the product that's right for you. You'll see that it makes sense to start with a healthy skin foundation and build on top of it with other helpful products. The more care you give your skin, the better it will be able to care for you and that's what you should be after at the end of the day.
Dove Beauty Bar
The Dove Beauty Bar is an essential skin care product that you can find pretty much anywhere. It's in every major store, as well as readily available online. This hydrating non-soap cleanser helps neutralize skin's pH balance so it can function optimally, says Mona Gohara, M.D., an associate clinical professor of dermatology at Yale School of Medicine and a dermatologist in private practice in Connecticut. It contains moisturizing cream, and it won't strip your skin of precious oils. That makes it the perfect foundation to build your skin care regimen on top of.
Aveeno Active Naturals Skin Relief Moisture Repair Cream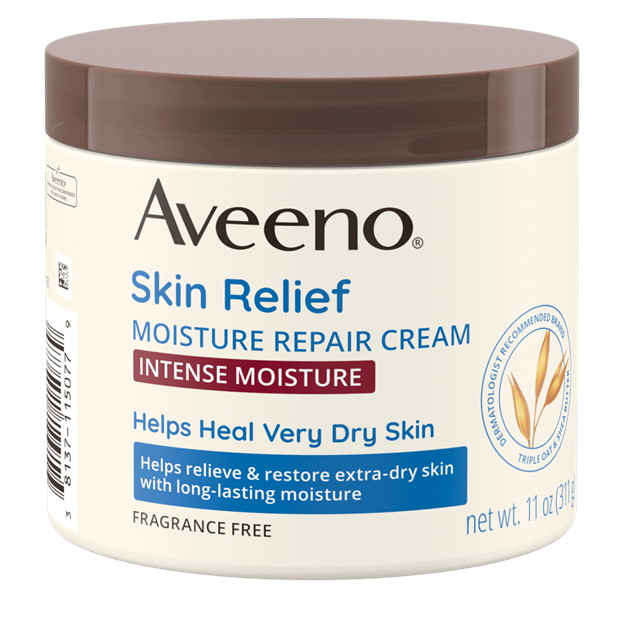 The Aveeno Active Naturals Skin Relief Moisture Repair Cream is a great all around moisturizer. "In winter months, many people experience drier skin, which is compounded by the fact that one's skin produces less oil as you get older," says Nada Elbuluk, M.D., an assistant professor of dermatology at NYU Langone Health. It's made out of oat, and it can help to fight itchiness and inflammation. It also has waxy molecules that can be found in a natural state, in healthy skin. It's great for rejuvenation as well as repairing day to day damage.
Cetaphil Restoraderm Body Moisturizer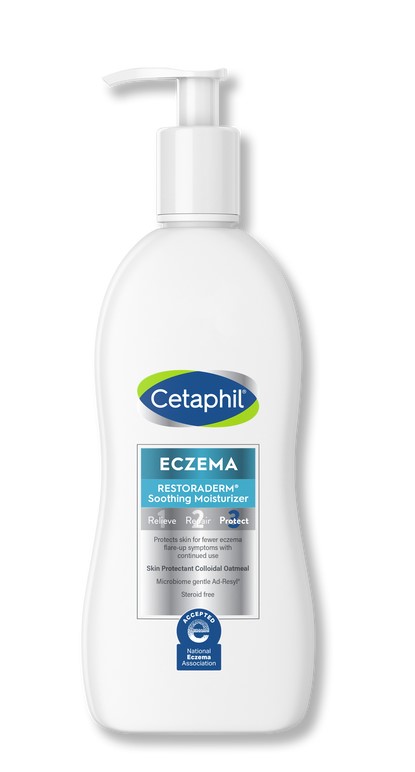 If you have eczema, you pretty much need to take a look at Cetaphil Restoraderm Body Moisturizer. It's a nourishing lotion that's designed to protect against eczema symptoms and leads you to a place where you have fewer flair ups over time. It works so well that it actually has the seal of acceptance from the National Eczema Association. They don't just give those out to anyone who wants them. The product has to have a real effect on the symptoms of the disease and this one certainly does. Give it a shot and you'll see results right away.
SkinMedica HA5 Rejuvenating Hydrator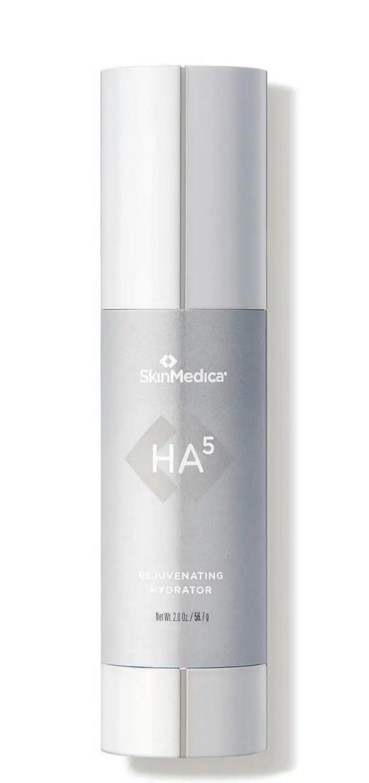 While it's certainly going to have an impact of your wallet, the SkinMedica HA5 Rejuvenating Hydrator is a product that works. This serum provides an immediate plumping effect, but it also increases your body's own production of hyaluronic acid. That's a big deal because this molecule holds onto water, which is key to youthful-looking skin, but it naturally declines with age. Hyaluronic acid is the reason babies are all cute and pudgy and that's what you're getting in this bottle. It can take years off your appearance and that's always going to be a very good thing.
Aveeno Positively Radiant Daily Facial Moisturizer with Broad Spectrum SPF 30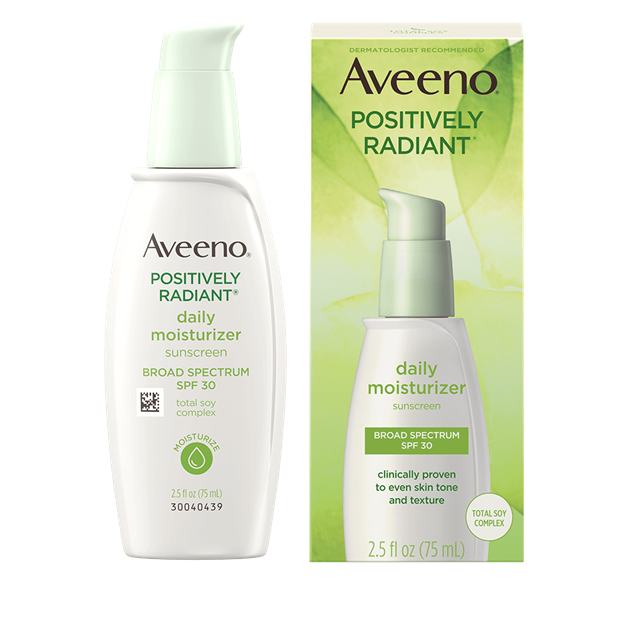 If you need a daily moisturizer that also protects you from the sun then there's no better product than the Aveeno Positively Radiant Daily Facial Moisturizer with Broad Spectrum SPF 30. "I always recommend that all my patients, seniors included, wear broad-spectrum sunscreen with SPF 30 or higher every day year-round, regardless of the climate they live in," says Dr. Elbuluk, who's also a Skin of Color Society board member. "This product has the added bonus of soy, which can help with evening out skin tone for my patients that are dealing with any skin discoloration."
Olay Professional ProX Intensive Wrinkle Protocol Set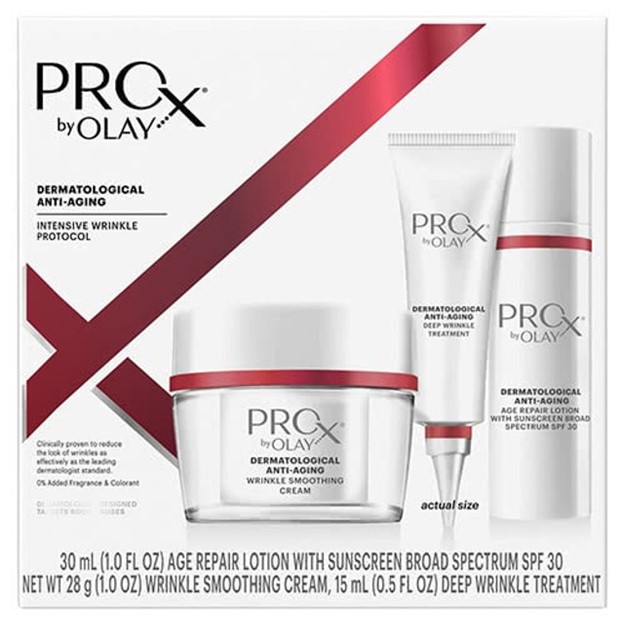 If you're looking for one of the absolute best ways to reduce wrinkles and improve your skin texture then you have to try out the Olay Professional ProX Intensive Wrinkle Protocol Set. It's actually been proven to work just as well as Renova and comes in at a much more acceptable price point. Just because you don't have money to waste doesn't mean that you can't take care of your skin. Use this twice a day, as well as at night, and you'll see a real reduction in wrinkles and the bags around your eyes.
Neutrogena Rapid Tone Repair Dark Spot Corrector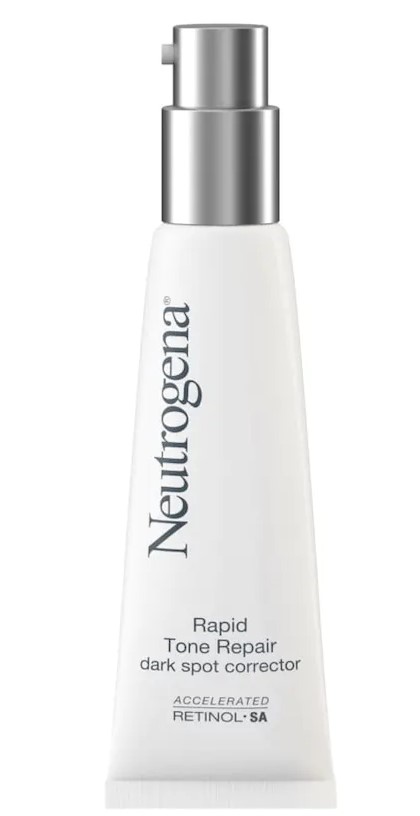 If you've ever used a retinol based product then you know that it's something that can make a big difference in your skin care regimen. That's why the Neutrogena Rapid Tone Repair Dark Spot Corrector can be the next best product that you ever use. It's aimed at brightening and smoothing out skin that's marred by age spots. Dark spots often become very noticeable by the time you reach your 60s and this is a product to help make them much less noticeable and lighten them up over time.
Get Started Today
If you haven't spent your youth worrying about your skin, then there's no better time for you to start than right now. The sooner you begin the process of taking care of it, the better it will be. If you take care of your skin, then it will take care of you and that's just the way that it is. There's no better part of your life to invest in than your own health. Your skin is a part of that, and these products will help you look younger while taking care of any problem areas you notice.